Now on sale!
DigiProg3 plus Lightversion
TACHOADJUSTMENT
FROM 4500 EURO! In the light version you have

* 3 Cartypes *
* to choose from! *
TACHOADJUSTMENT
for individual brands!

VERY CHEAP!!!

F.e. only for Audi+VW
TOP TOOL ON SALE!
Diagprog III
Price on request
CONTROLLERS
Now programmable via diagnostic connector!

UNIQUE
Updates via Internet easily possible!


VERY CHEAP !!!
Always up to date with the latest models. Huge Modelllibary

ADDRESS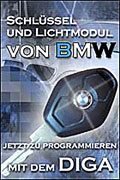 TACHO-ADJUSTING AND DEVELOPMENT SINCE 1989

Service HOTLINE: +49 - 173 945 0999

Our employees speak turkish, spanish, portuguese and english..

Find more details under button "BRANCH OFFICE"

The companyGMT Tuning offers adjustings for analog and digital speed
indicators, tachometers and combined instruments.

Find more details under button "TACHO-ADJUSTING"

Distribution/sale DIAGPROG III

With DIAGPROG III you possess the global most innovativ tachometer-adjusting tool.

Find more details under button "DIAGPROG III"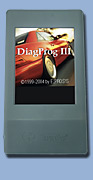 Legal instructions

With hired and leased vehicles the tachometer adjusting is basically forbidden. The buyer must be informed before the sale is closed.

Find more details under button "LEGAL POSITION"

18 years of experience of tachometer adjusting and development.
We solve every problem!
LATEST NEWS
ADVERTISING
RECOMMEND US